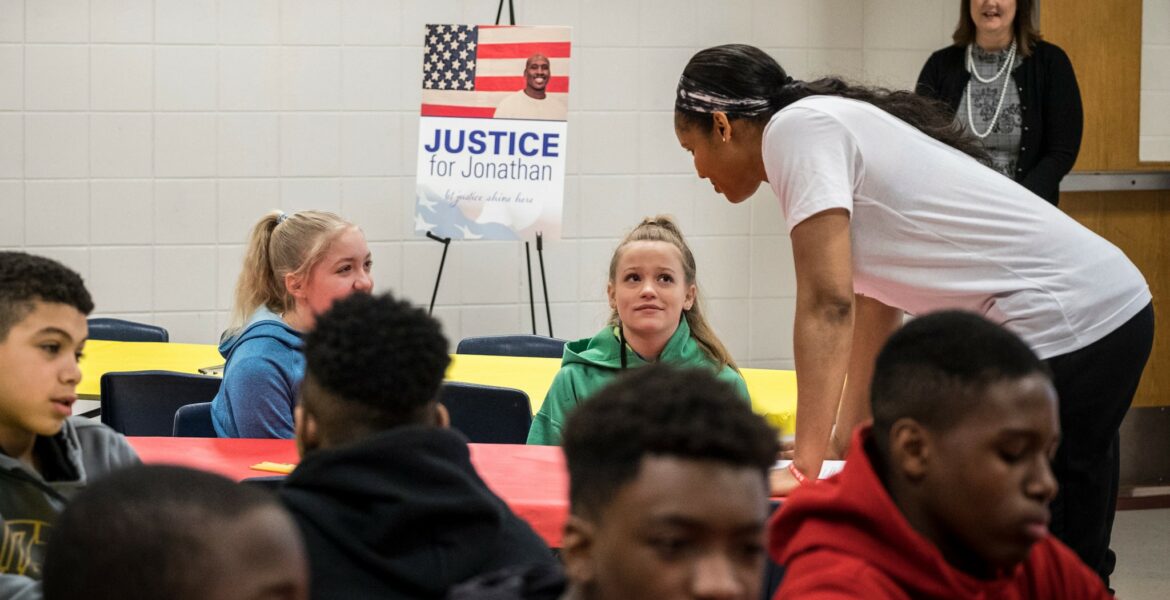 Maya Moore, a three-time All-Star Game MVP, is not playing basketball this season, but her presence and impact will still be felt during the WNBA's All-Star Game next month. 
ESPN Films will debut its "30 for 30" installment, "Breakaway," about Moore and her social justice pursuits on July 13, the company announced Wednesday with a trailer release. It will air the night before the All-Star Game, which will also air on ESPN. 
The film project was announced in September shortly after Moore and Jonathan Irons, the man she helped free from prison after a wrongful conviction, announced on "Good Morning America" that they had married.
It is the second big project by ESPN about the WNBA in a space largely devoid of women's sports stories. The documentary "144" brought fans behind the scenes at the 2020 bubble site and into a players-only meeting held by the WNBA Players Association. It aired the night before WNBA tip-off in May. 
Continue reading (via Yahoo! Sports)