WIN WITH JUSTICE IS A SOCIAL ACTION CAMPAIGN
For too long, a "win" for a prosecutor has been a tally of convictions and trial results often resembling a sports scoreboard. We often track success in our justice system with a simple count, choosing to minimize the complexities of every personal story. We have not adequately valued how our justice system treats those who come into contact with it. Yet if we continue to quantify and value "win-loss" metrics, without considering other indicators of the legitimacy and fairness of our system of justice, we will erode the trust our community must have in those charged with promoting public safety.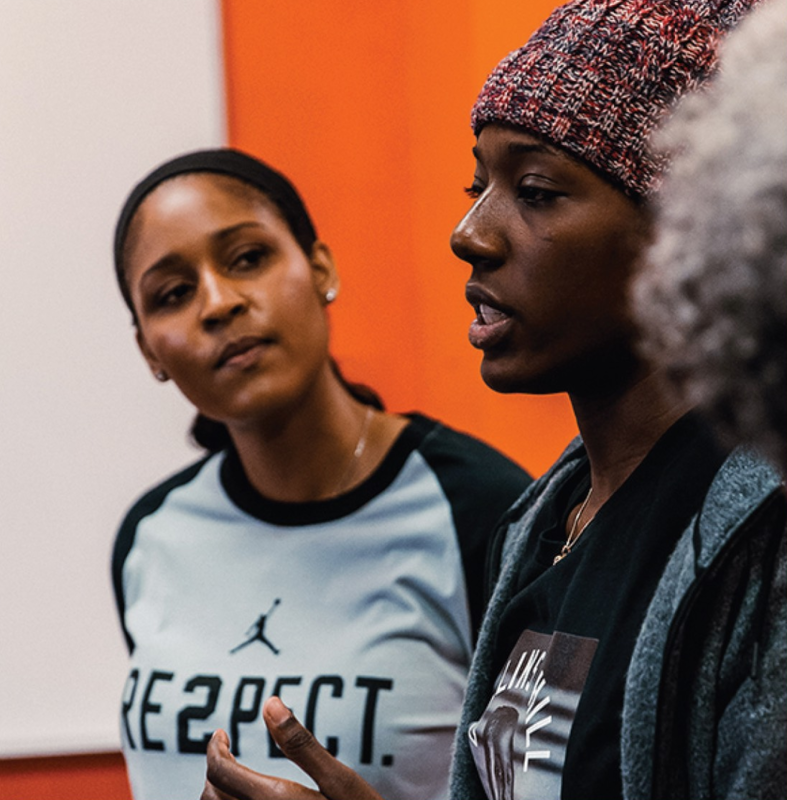 What Win With Justice Means to Maya
As a professional athlete, an elected prosecutor, and a justice system leader, we work in the public eye and are privileged that our communities have bestowed tremendous trust in the work we seek to carry out. To live up to that trust, both on and off our respective "courts," we believe that we need to bring a new vision to our justice system that moves beyond simply a result-driven finish line and instead brings a broader lens to promoting safe and healthy communities.
Who is Maya Moore?
After capturing back to back undefeated national championships in 2009 & 2010 at UCONN and captaining the team that set the NCAA record for most games won in a row (90), Maya was the NCAA Academic All-American of the Year and drafted #1 by the Minnesota Lynx in the 2011 WNBA Draft. As 2011 WNBA Rookie of the Year and an All-Star starter, it was only five months after graduating from college that she helped her team capture the franchise's first WNBA Championship. That spring she added Euroleague Champion and Spanish League Champion to her resume and in the summer of 2012 she captured Olympic gold with Team USA.
GET SOCIAL WITH US
@WINWITHJUSTICE