WIN WITH JUSTICE IS A SOCIAL ACTION CAMPAIGN
With more than 2,300 prosecutors' offices across the country, prosecutors affect the lives and outcomes of millions of individuals each year.
Win With Justice, a project powered by Athletes for Impact, is a social action campaign aimed at educating the public about the excessive power that prosecutors have in maintaining and expanding mass incarceration while inspiring the public and prosecutors to action.
Win With Justice works to:
Educate the public on the role + power of prosecutors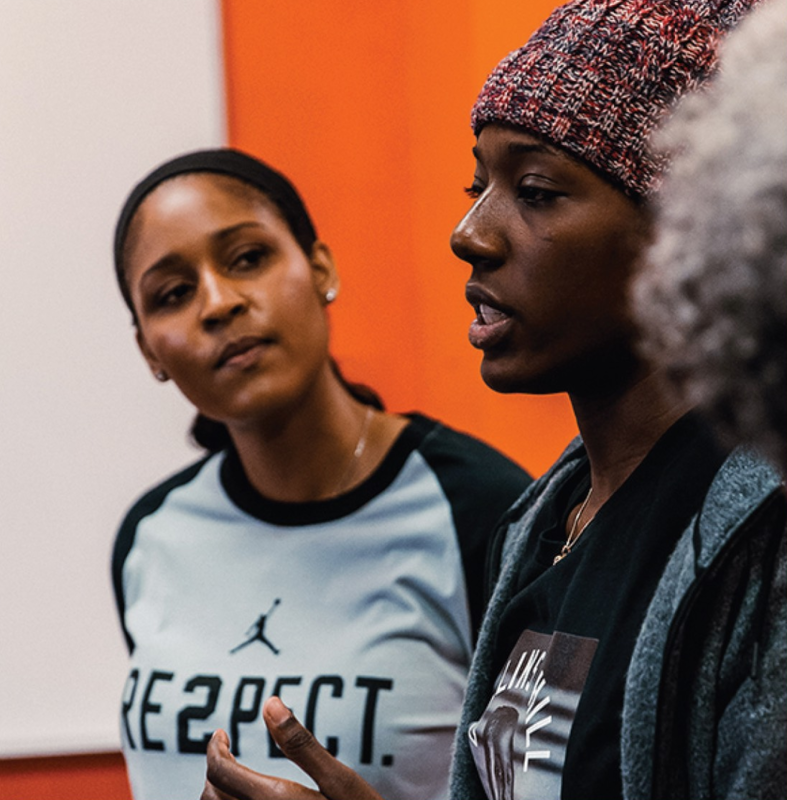 WHAT WIN WITH JUSTICE MEANS TO MAYA
As a professional athlete, an elected prosecutor, and a justice system leader, we work in the public eye and are privileged that our communities have bestowed tremendous trust in the work we seek to carry out. To live up to that trust, both on and off our respective "courts," we need to bring a new vision to our justice system that moves beyond simply a result-driven finish line and instead brings a broader lens to promoting safe and healthy communities.
After capturing back to back undefeated national championships in 2009 & 2010 at UCONN and captaining the team that set the NCAA record for most games won in a row (90), Maya was the NCAA Academic All-American of the Year and drafted #1 by the Minnesota Lynx in the 2011 WNBA Draft. As 2011 WNBA Rookie of the Year and an All-Star starter, it was only five months after graduating from college that she helped her team capture the franchise's first WNBA Championship. That spring she added Euroleague Champion and Spanish League Champion to her resume and in the summer of 2012 she captured Olympic gold with Team USA.
Maya left basketball to help free a man she believes was wrongly convicted.