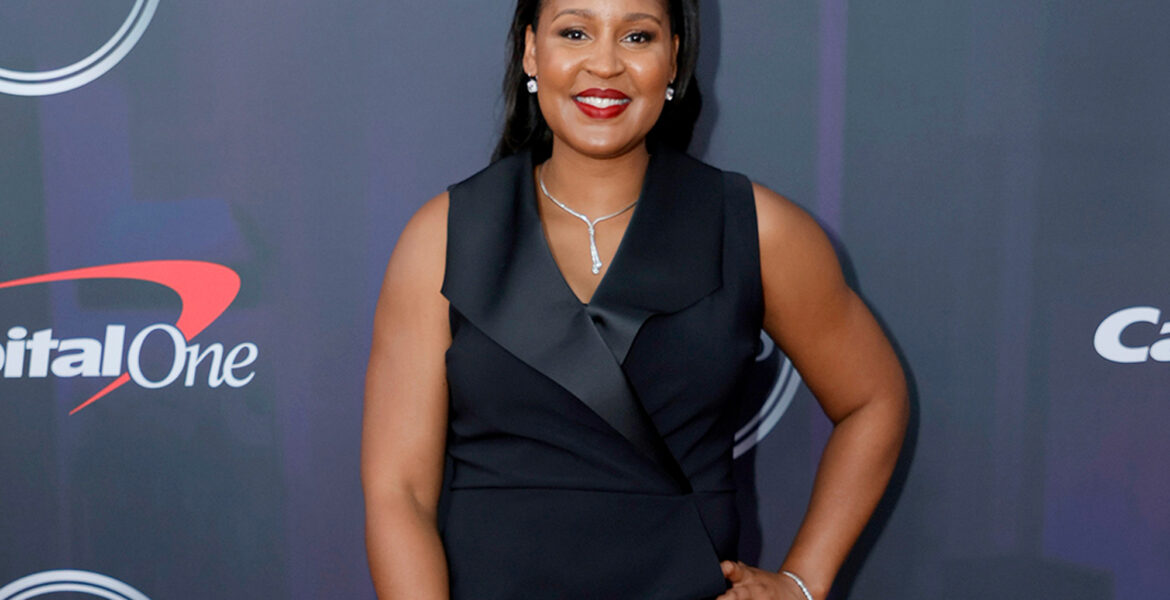 Maya Moore is the 2021 recipient of the Arthur Ashe Award.
At this year's ESPY Awards, the WNBA star, 32, was presented with the prestigious honor by Robin Roberts on what would have been Ashe's 78th birthday.
To accept her award, Moore was escorted to the stage by her husband Jonathan Irons, whom she helped free from prison after he served 22 years on a wrongful conviction.
"Jonathan, I'm just so happy for you. Y'all, let's just say hallelujah, first of all, that Jonathan is sitting here right now," Moore began her speech. "I don't ever want that to get old, just the miracle of your life and who you are."
Moore continued by praising late tennis player Ashe, whom she said was "persistent in living out his passion for change," but noted that the aspect of courage in her own story that had been widely covered by the press — her stepping away from her career at its height — was not the one she wanted to focus on.
Continue reading (via People.com)